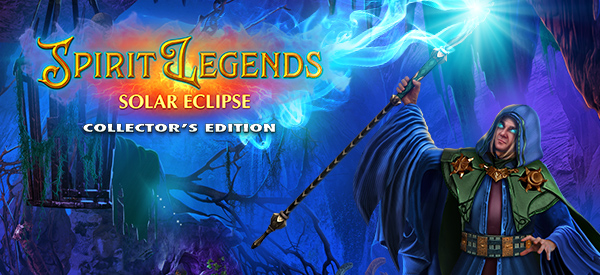 Hidden Object Puzzle GameNew Release Spirit Legends: Solar Eclipse (Collector's Edition) – Your fellow hunter has been taken by dangerous trolls, and it's your duty to find him! With the help of your wife and trusted Bestiary, can you tame animals and stop the trolls before it's too late? Try for free on Mac and PC today! WEEKEND PROMOTIONS! Spirit Legends Double Punch Offer! Double Punch Sale! Get Double Punches when you buy Spirit Legends: Solar Eclipse (Collector's Edition)! Offer valid June 6-7, 2019. Weekend Sale!

Weekend SALE! Collector's Editions are Buy One, Get One FREE! Use code OCEAN at checkout. Offer valid June 8-9, 2019. INTERNATIONAL WEEKEND PROMOTION!
THIS WEEKEND ONLY – Buy 1 Collector's Edition, get the 2nd one for FREE June 8 – 9 Collector's Editions use code COLLECTOR/SAMMLER. Offer expires 6/9/2019.
French – CE WEEK-END SEULEMENT – Achetez 1 Édition Collector, la 2e est GRATUITE ! Code de coupon Editions Collector : COLLECTOR . L'offre expire le 09/06/2019.
German – NUR DIESES WOCHENENDE – Kaufe 1 Sammleredition, erhalte eine 2. GRATIS! Gutscheincode Sammlereditionen: SAMMLER. Das Angebot endet am: 09/06/2019.